80 Mount Pleasant Road Singapore 298334
Members' club

At the Club, there is the Pony Club and there are riding lessons for beginners and for more advanced riders, you can take up dressage, show jumping or even the exciting sport of polo.
The club is spectacularly situated admits green and peaceful surroundings and it is a relaxing to be.
The new clubhouse was opened in 1985 and offers a wide range of sporting and leisure activities. From the clubhouse, you can have a perfect view of the polo field and the games being played.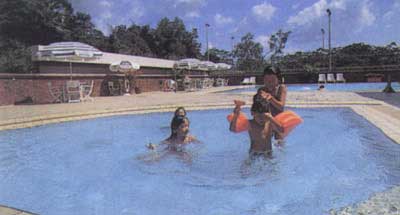 The sporting and leisure facilities include squash, tennis, swimming pool, Wading pool, snooker room, video games arcade, jackpot, polo field, riding arena & children's play area
Activties: Soccer, Tennis, Squash, Swimming, Taekwanda & Yoga.
No of members
1,300
Land Lease
2038
Subscription
Charter $217.21 (family) & S$185.11 (Single)
Regular $163.71 (family) & S$147.66 (Single)
Transfer fee & GST :
S$3,210.00 (Charter) , S$2,407.50 (Regular)
© copyright 2020 Tee Up Marketing Enterprises, Singapore Co. Reg. No. 47786000A, All Rights Reserved