PTD 90038 Mukim Plentong, 81750 Masai
Johor, Malaysia.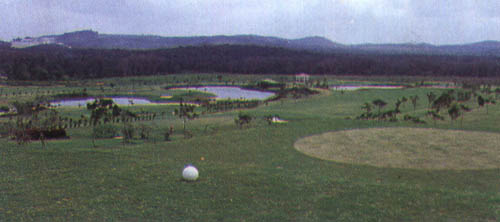 Octville Golf & Country Club is located in Bandar Seri Alam. It has 1 x 18 holes which covers 182 acres. As many natural features as possible were retained thus making the course more scenic and mature. The course is naturally lush with green grass, trees and "rough", while having 4 ponds which apart from providing the occasional water hazards also help to irrigate and drain the fairways, thus making it a true all weather course. Of the 18 holes, 9 holes are floodlit for night golfing.

Par:
72

Holes:

18 (Course Designer Ando Corporation )
Meters:
6 557
Green Fee:
Weekdays:
Guest with member: RM 84
Guest unaccompanied: RM 105

Weekends:
Guest with member: RM 168
Night Levy: RM 20
Caddy fee:
RM 25

Tennis courts
Squash courts
Swimming pool
snookers/billiards half
Karaoke rooms
Golfer's lounge
Wining & dining
Pro-shop
Gymnasium
Sauna room
Steam room
Massage room
Changing rooms
Hair salon
Meeting/function
Total number of members: 2,000.00
Land Lease:
Freehold
Subscription Fee:
M$105/-.
Transfer fee: 92-94 members M$2,500, 95-98 members M$3,500, 99 - Current M$5,000
© copyright 2010 Tee Up Marketing Enterprises, Singapore Co. Reg. No. 47786000A, All Rights Reserved